This page contains a list of tools and resources for highly sensitive people as well as tools I use to run my business. Many of these tools and resources have helped me get to where I am today which is why I am recommending them to others.
Needless to say, I only recommend tools and resources I use myself and that I trust.
HSP Resources
Free Masterclasses for HSPs
Register for these Free Masterclasses for HSPs taught by Julie Bjelland, psychotherapist specializing in high sensitivity.

Why is anxiety so high in highly sensitive people? We will explore this, learn about the trait of high sensitivity and how it might make us more susceptible, and share tools and resources that will help you reduce anxiety naturally and thrive to your fullest potential!
Do you feel guilty saying no? Do you struggle with disappointing people so it just feels easier to meet their needs and give up your own? HSPs often struggle to set boundaries and yet it is essential for our wellbeing. We experience the world differently and therefore have a specific set of needs that we must prioritize. Without boundaries, we suffer from depletion and often feel resentment in our relationships, which is ultimately damaging for everyone. Setting healthy boundaries improves our lives and our relationships both personally and professionally. Join us as we discuss the challenges and share solutions so you can live your fullest life as an HSP! Learn More


So many gifted HSP healers are struggling financially and yet the potential for financial freedom in a heart-centered online business is big right now. I want to teach you what I did and provide you resources that can help you grow a business that you love, that helps people, and that gives you financial freedom.
I'm excited to share what I've learned over the years about starting and growing an online heart-centered business as a highly sensitive person so you can also share your gifts with the world.
Download this free letter from Julie Bjelland's website to give to your medical and mental health practitioners. It not only equips them with the important aspects of this trait that your practitioner should be aware of, it can also help you advocate for your unique needs as a highly sensitive person.
Online Courses for HSPs
I recommend the following courses created by Julie Bjelland, Psychotherapist, and sensitivity expert.
If you are experiencing high stress, anxiety, and feeling emotionally overwhelmed or reactionary, I recommend the course, Brain Training for the Highly Sensitive Person, Techniques to Reduce Anxiety and Overwhelming Emotions. Most HSPs report feeling improvement within a couple of weeks.

If you want to learn how to set boundaries, develop more self-love, learn how to protect your energy, and learn about natural supplements that can help you sleep and feel calmer, then I recommend the course, Blooming Brilliantly, Understanding and Loving Who You Are as a Sensitive Person.

If you want to start or grow an online business, I recommend the course, How to Grow a Heart-Centered Online Business
Technology Resources
Do more than automate your email — activate your entire customer experience.
ActiveCampaign gives you the email marketing, marketing automation, and CRM tools you need to create incredible customer experiences.
Website hosting provider officially recommended by WordPress.org – the most popular, community-driven sitebuilding software worldwide.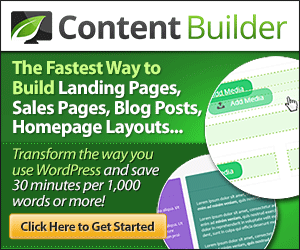 Thrive Themes is the simplest and most straight-forward way to build WordPress pages and layouts.
What I love about this tool is that it's a whole sales-page-building suite. From marketing pages and landing pages to webinar pages and product launch pages, this thing is brilliant!
No coding required!
It also include a fantastic quiz builder, an online course platform, and so much more.
Grow your income from existing traffic with the highest converting cart for marketers.
Create high converting cart pages, upsells and affiliate campaigns with ease.
Biohacking Resources
Beautiful blue light blocking glasses, the world's best sleep mask and more.
BLUblox Blue Light Glasses Range are available in prescription, non-prescription and readers.
I have a pair of the Sleep+, the SummerGlo and the REMedy Sleep Mask. All three products have improved my sleep immensely. Check out their site, they often have specials.
Disclosure
Many of the links I share on this page are affiliate links, which means if you click on a link and make a purchase, I may earn a commission. This commission comes at no additional cost to you, and in some cases, these links may even unlock savings or give you additional bonuses I have negotiated.